The Bermuda Triangle Puzzle is
only available at Stores retail
$24.95 in Bermuda or on this site
through PayPal at a special
internet price of $22.50
including US parcel postage
from Bermuda.

UNAVAILABLE AT PRESENT WHILST STOCKTAKING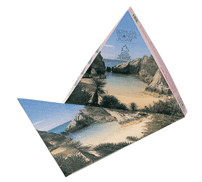 Jobson's Cove Puzzle

Both Puzzles Special Offer
Jobson's Cove and Royal Naval Dockyard $40.00 including
postage inside the US.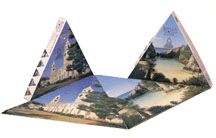 Designed and produced by
John Elsegood
At Bermuda Triangle Puzzles we are in the process of producing new downloadable
triangular puzzles for you to put together on your computer.
Along with these Bermuda Triangle jigsaw puzzles, check out more traditional jigsaw puzzles of various piece counts, sizes, and levels of difficulty, inluding other shaped jigsaw puzzles.
UNAVAILABLE AT PRESENT WHILST STOCKTAKING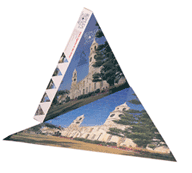 Royal Naval Dockyard
Other games like those found at casinos are great to play when you finally put down ours for awhile. Check out mobilecasinoparty.com for online slot games that you will want to try for free or real money. They all accept USA players are are top quality.
take a look at these top family board games .